5 Tips For Writing Research Papers + Essays | College
It seems like ever since I started college, essays and research papers have been thrown at me left and right. I expected writing because of my major, but I wasn't expecting essays back-to-back and spending hours in the writing center. In high school, essays were a breeze. Give me a topic, a few hours and I would be done. It wasn't until I experienced getting a 'C' on an essay my very first semester that I realized the high school way of writing essays wasn't going to cut it.
Now it's give me a topic, a couple of days (or weeks) and I'll be done.
If you're a college student then you know there is no way to avoid essays. No matter the major, you'll be seeing some essays throughout your college career. If you're someone who hates or still struggles a little with them, I have 5 tips that have made it easier for me and some resources I use to tackle them.
1.Struggling with the intro? Skip it
Starting a paper is the hardest part for some, but guess what? If you can't come up with an introduction right away don't waste time stressing over it; just skip it. You don't have to start your essay with the intro. Take the information that you have and start writing the body paragraphs. You can always go back and add your thesis statement and introduction. I used to waste too much time trying to come up with the perfect introduction for my essays. Now I find it easier to start my papers with the research I gathered and when I finish, since I know the entire theme of the paper, writing the intro isn't stressful.
2. Write + go back and edit later
Don't stress over any mistakes while you're writing. Write whatever comes to mind, it may be all over the place at first, but you always come back and edit. You don't want to mess up your flow while writing and stopping in between to fix errors can do that. Once your are done writing then go back fix typos, move around sentences, fix grammar mistakes, whatever it is you have to do to edit your paper.
3. Give yourself time
Giving yourself enough time to write your papers helps tremendously. For small essays, I usually give myself a couple of days. For research papers, 2-3 weeks is good for me because they require more research and readings. When writing papers, things do come up such as writer's block— the most annoying thing that can occur— and life can sometimes get in the way as well (like finishing up an essay a few minutes before it's due then the wifi goes out.)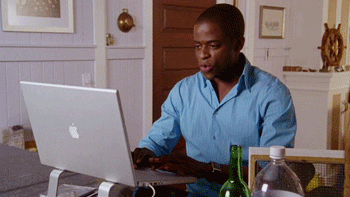 Giving yourself a good amount of time gives you opportunities to take short breaks or sleep on it and wake up refreshed with new ideas. You don't want to experience writer's block or anything when you have a paper due at midnight, trussst me. If you are someone who doesn't do so well with essays, starting them early is the best thing for you. This gives you a chance to get it proofread either by your professor, a peer or at your school's writing center (utilize your campus resources).
4. Plan + research
Take some time to plan before writing, this will make the process easier. If I try to write a paper without planning first it's a hot mess. It's all over the place and doesn't make sense. I never really took planning seriously before college because who needs to plan in college, right? Wrong. Once I took the time out to plan I was surprised at how much stress it took off. Planning should take no longer than 5-10 minutes, depending on the paper. Whatever research you gather use it to come up with main points for your paper. The best way for me to plan is mind-mapping, yes, the little bubbles your teachers made you do in elementary.  I advise not to skip this process even if you feel like it's a waste of time. There are plenty of ways to plan out your essays, find which one works best for you.
5. DON'T submit without proofreading + making corrections
Pretty sure you've heard this a thousand times. Don't just write your essay and submit it without proofreading it yourself and having someone else proofread it. The best way to proofread is to read it out loud because it makes catching grammatical errors easier. When proofreading I use the book The Only Grammar Book You'll Ever Need. It comes in handy when I'm confused about syntax, punctuation, etc. There is also Purdue Owl which helps with formatting and citing as well as many other resources.
Once you're done proofreading send it to a peer or go to your campus writing center to have someone else look over it. Having another set of eyes is great because they will catch errors that you missed. Also, ask your professor if they are willing to proofread it. Not all professors are willing to, but there are those few who will check and see if you are on the right track. Don't be afraid to ask.
Hope these tips were helpful and that you enjoyed reading. In the comments below, let me know things that you do to make writing essays less stressful.
Until next time!